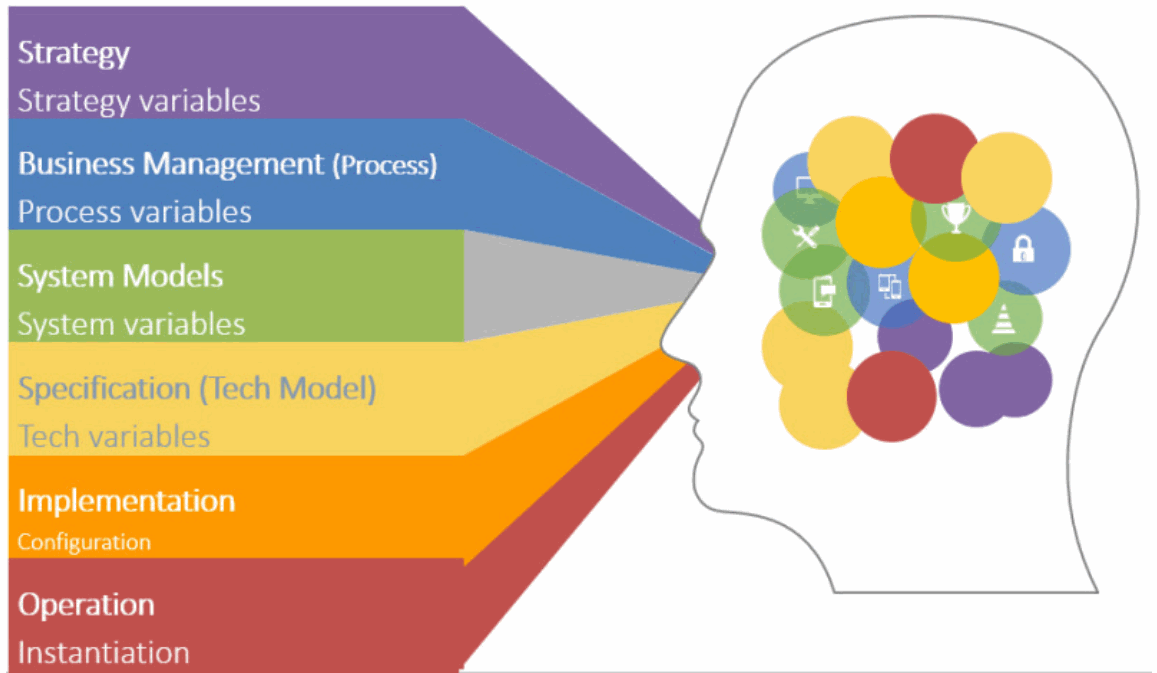 Frequently asked questions
Commonly asked questions
What are different groups of awards?
---
The ICMG AI Architecture Ratings and Excellence program is classified into three groups of awards namely 1.Excellence Awards (Global), 2.Excellence Awards (Regional) and 3.Achievement Awards (Regional). While making submission, please select the appropriate award classification
---
What's difference between Achievement Awards & Excellence Awards?
---
Achievement Awards (Regional) are meant for encouragement of businesses and project teams that are getting started with Architecture. It has only two rounds of evaluation unlike Excellence (Regional) which has four rounds of evaluation and Excellence (Global) with five rounds of evaluation.
---
How to download the Nomination Form?
---
You can download the PDF version of nomination form from the wesbite.
---
How to get MS Word format of Nomination Form
---
When you are ready to submit, please ask for an account in My Architecture Portal. The Microsoft Word format of Nomination Form will be uploaded in your account.
---
Can I submit product brochure instead of filling Nomination Form?
---
The Selection Committee will consider only those nominations providing complete information requested on the Nomination Form. Product brochure or a product presentation will not be considered.
---
How do I upload the filled Nomination Form?
---
The filled form must be uploaded to the My Architecture Portal. Please reach out to your ICMG Account Manager and he/she will organize login/password to access My Architecture Portal.
---
We are currently prototyping. Can I submit?
---
Please note that prototypes and pilot projects/Proof of concepts are considered. Only those projects which are completetd (80% or above) at the time of submission.
---
Can I submit more than one project?
---
A company may nominate more than one project for the rating and award.
---
I work for an IT Services organization, can we submit a customer project?
---
Professional Service providers are eligible to participate in the Ratings & Award program provided the initiative was completed outsourced to them by the customer and the customer testifies through a separate mail to the Organizers that it allows the submission
---
Do I need to select the Award category/ies in the Nomination Form before submission?
---
Yes, it's important to select one or more categories while making the submission.
---
Our project submission doesn't fit into any of the award category mentioned in the form?
---
Please reach out to your account co-ordinator and will do the needful.
---
Can I submit my project for more than one award category?
---
Yes, you can submit your project for multiple categories. Please note that submission fee is payable per project, per category submitted for evaluation ​ - If a company is submitting one project for one category, the fee is payable for one nomination. ​ - If a company is submitting a single project for 4 categories, the fee is payable for 4 nominations For those organizations, planning to compete for the Global Excellence Awards, it's advisable to select atleast two award categories.
---
We have filled up Nomination Form for the Enterprise Project/Solution. Do we need to fill separate form for Individual/Team Leadership Award?
---
Please note that CEO, CIO, Chief Architect and Chief Digital Strategist automatically qualify for the individual leadership awards once your nomination reaches the final round. You don't have to fill separate form for the leadership award.
---
Can you explain the fee structure for participation?
---
The Enterprises participating in the Ratings & Awards program must pay the fee based on the award classification, number of submissions. The fee consists of submission fee, video interaction fee, regional onsite assessment fee and global onsite assessment fee.
---
I am a regional finalist, who will bear the cost of travel and lodging?
---
Regional Finalists will have to bear the assessment fee, cost of travel and boarding to attend the onsite evaluation in Bengaluru and the award function.
---
We are a Global Finalist, who will bear the cost of travel and lodging?
---
Global Finalists will have to bear the assessment fee, cost of travel and boarding to attend the onsite evaluation in New York and the award function
---
What are Regional Awards and Global Awards?
---
ICMG Awards & Ratings program are managed at two levels, one at a regional level and other at global. In 2020, this program will be organized in following regions namely USA, Canada, India, Australia & New Zealand, Asia Pacific, Middle East & Africa and Europe. A participating comp has the option to choose if they want to compete in the region or for global competition. While filling the form, you must indicate your choice very clearly. Regional Excellence Awards are designed for organizations who need external review of architecture and suggestions for improvements, but recognition within a region (country). Global Excellence Awards are aimed at growing businesses that want more customers and architecture driven business differentiation. It is best fit for global recognition.
---
Can I compete in Regional Excellence Awards only?
---
Yes, if you are looking for recognition within a region (country), please select the award classification in the Nomination Form.
---
Can we compete for the Global Awards directly?
---
Please note that all the winners and finalists of the Regional awards are automatically qualify for the Global awards. There is no direct entry to Global awards program. One must compete in the Regional rounds before reaching to the Global Final Round.
---
Information shared in the Nomination Form are confidential, hope you will not publish it.
---
Yes. We understand that architecture is the reason behind the business differentiation and we have put a strict guidelines about the use of the filled Nomination Form. Only limited number of team members and jury members have access to you content on need basis. If you would like us to sign NDA, please share the the agreement and will do the needful.
---
Why are you asking us to take management approval?
---
Please note that ICMG Ratings & Award program is one of the most trusted architecture ratings program in the world. It's important that you are able to submit enough information (details) and sample models related to your submission. Please note that our evaluation is based on the info submitted. Instead of losing at a critical stage in the evaluation, it's important that you have all the prior approvals.
---
What are the parameters for assessing the Architecture Rating ?
---
For the Regional Excellence, the Assessment & Ratings Process is carried out in Four stages –Three Off Site and a Final one On-Site at the Summit.
Off Site assessments include a live Video Interaction with the Jury Members. On-Site assessment involves a Conference style Presentation where Jury Members conduct the On-Site assessment in presence of other finalist organization.
The Ratings criteria include the following:
Problem Complexity
Stakeholder Concerns Management
Well defined Taxonomy (Domain, Business, Technology)
Perceived Business Benefits
Well defined Architecture Centric Process
AI Strategy Models showing Strategic Business Initiatives that contribute to Enterprise Goals and Objectives, Products and Services impacted by AI and the Business Processes that support them etc.,
AI Process Models showing Business Processes that are impacted by AI vs the Process Operational Objectives, Business Processes vs the Applications that support them etc.,
AI System / Application Models showing Logical Models of Applications impacted by AI vs Application Design / Performance Objectives, Applications vs Logical Data, Applications vs User Roles etc.,
AI Technology / Infrastructure Models showing Technology Strategy, Application Components related to AI vs QoS, Application Components vs Infrastructure components, Data Components etc.,
AI Implementation Models showing Physical Application vs Physical Network, Storage, Server components, Security Architecture, Physical Database Design etc.,
AI Operational Models showing actual instances of Business Operations using AI vs the Operational Data they consume/update, actual locations, performance metrics etc.,
Performance Indicators / Measures and Metrics relating to AI
AI Architecture Governance
Innovativeness of the AI Architecture Work
---
What kind of project or solution can be submitted for consideration for the Award?
---
All the AI Project and Solutions are good candidate.
Some of these Projects may be about how AI is helping to take Business Strategy forward towards Implementation.
Examples include using AI to boost Efficiency, Automate processes, Create new products and services, or improve the customer experience, Predicting Customer Churn, Processing of Online Reviews etc.,
If we look at Industry by Industry usage of AI, we can see some examples as below:
Healthcare: Help Diagnose patients more accurately and speedily than medical experts, allowing doctors to treat their patients before their condition worsens.
Travel and Tourism: Using AI to help human guards at airports enhances passenger safety, reduces security risks and decreases their current workload to focus on truly suspicious suspects, providing another layer of defence against threats.
Hospitality: Facial recognition system that puts customers in an intelligently virtual queue, helping the bartenders ensure that they serve drinks on a first come first serve basis.
The greatest potential values of AI are both in top-line-oriented functions, such as Marketing and Sales, and in bottom- line-oriented Operational functions, including Supply-chain management and Manufacturing.
---
We develop tools and platform to support AI based solution, can we participate?
---
Yes.
If you are providing software / services / platform / components that are part of the AI eco System, you are welcome.
Some of the technologies include
Static Image Recognition, Classification, and Tagging
Algorithms in Trading Strategy Performance Improvement
Efficient, Scalable Processing of Patient Data
Object Identification, Detection, Classification, and Tracking from Geospatial Images
Text Query of Images
Content Distribution on Social Media
Text-Based Automated Bots
Sensor Data Analysis (Internet of Things)
Human Emotion Analysis
---
---
Award Categories
---
Nomination Form & Submission
---
Projects
---
Professional Service Providers (IT Service Providers)
---
Leadership (Individual / Team) Award Categories
---
Fee Structure
---
Regional & Global Awards
---
Copyright and Confidentiality
---
Jury Evaluation
---